BLDG partnered with us to convert three residential apartments into a temporary leasing center and office space – the catch being that the space would eventually need to be converted back to apartments.

Building on our experiential event background, our team approached the project much the way we would a pop-up shop: we looked at ways for the space to feel and look permanent while keeping construction costs to a minimum.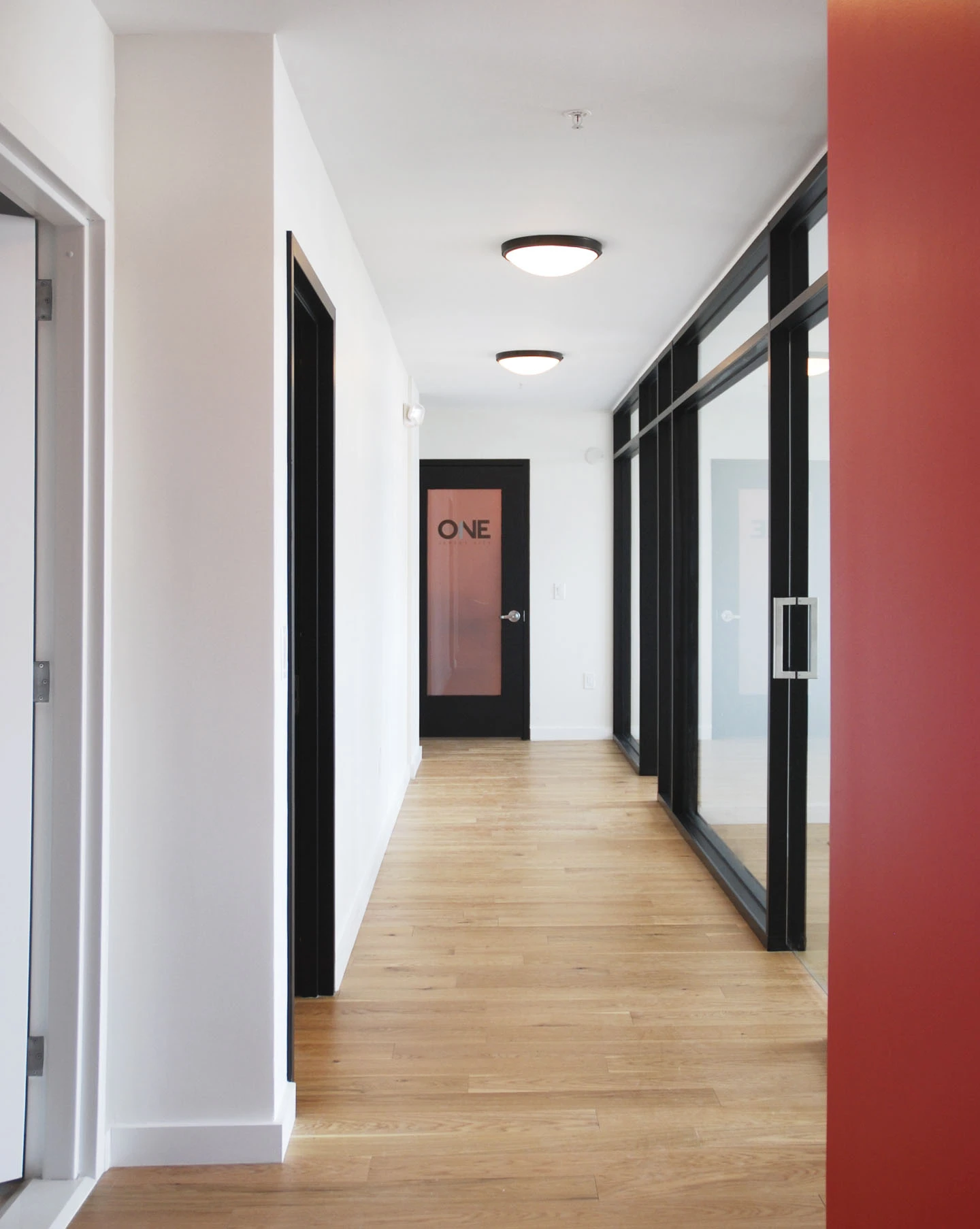 We wanted the leasing center to convey the qualities that the building's sales team was selling in the apartments: luxe, unique, and a place to call home. To do this we brought in fun elements such as an espresso bar, custom neon signage, and a relaxed and plush seating area along with a rich color palette and a custom steel structure showcasing iconic neighborhood photography as a backdrop.
Ready to design your space?
Speak with Gala Magriñá during a no risk, virtual session. You can talk about your goals and hear about her ideas for your design.