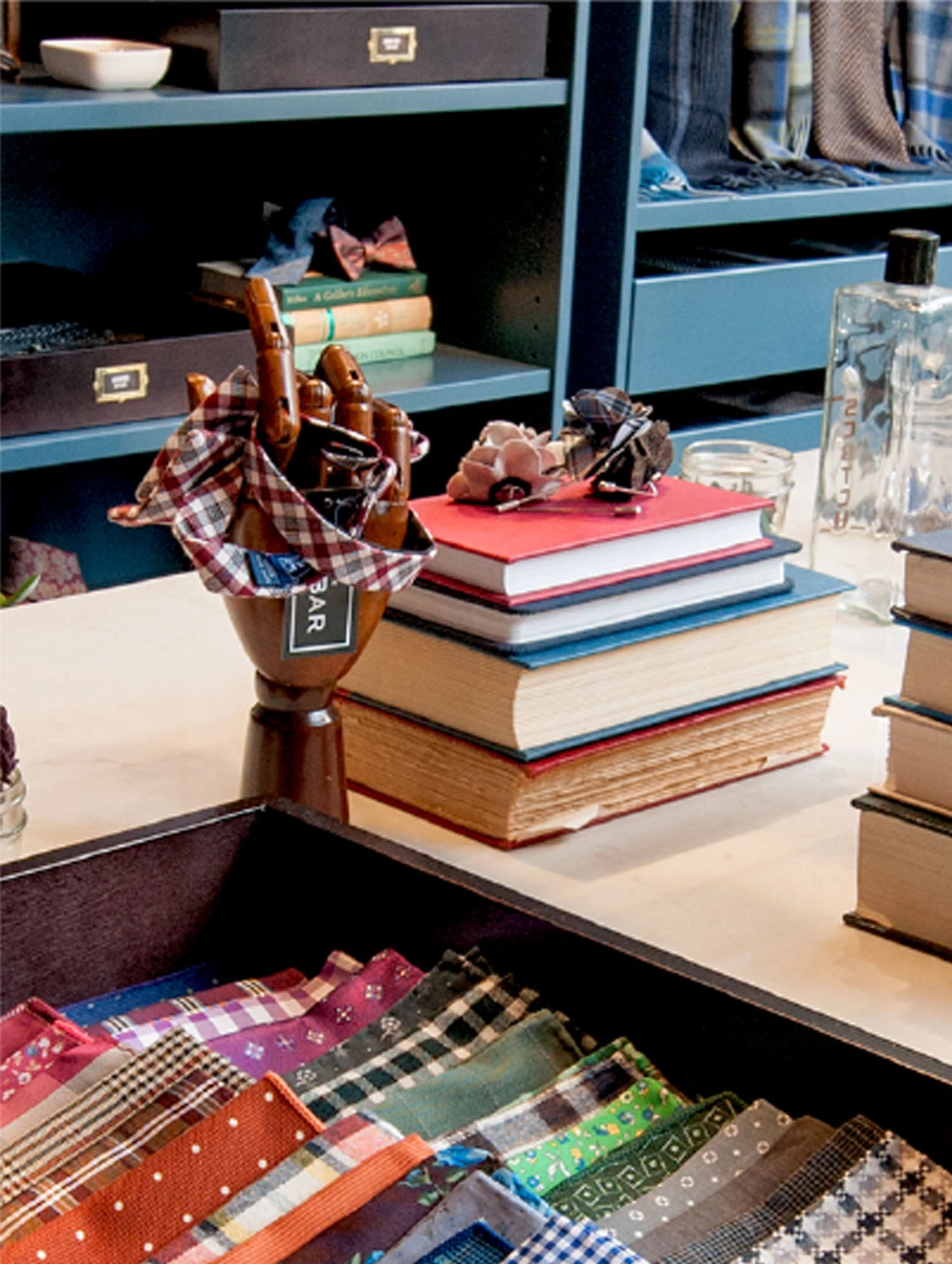 From E-Commerce brand to Pop-Ups nationwide to their first Flagship Store in Chicago's Lincoln Park — our journey with The Tie Bar was an epic and informative one. We began collaborating with the brand to test markets through temporary pop-ups and then eventually developed the creative concept for their permanent brick and mortar stores. Through the use of custom designed modular fixtures and humorous touches, we were able to deliver a functional space that houses large amounts of product on the floor while still creating a fun and interactive store.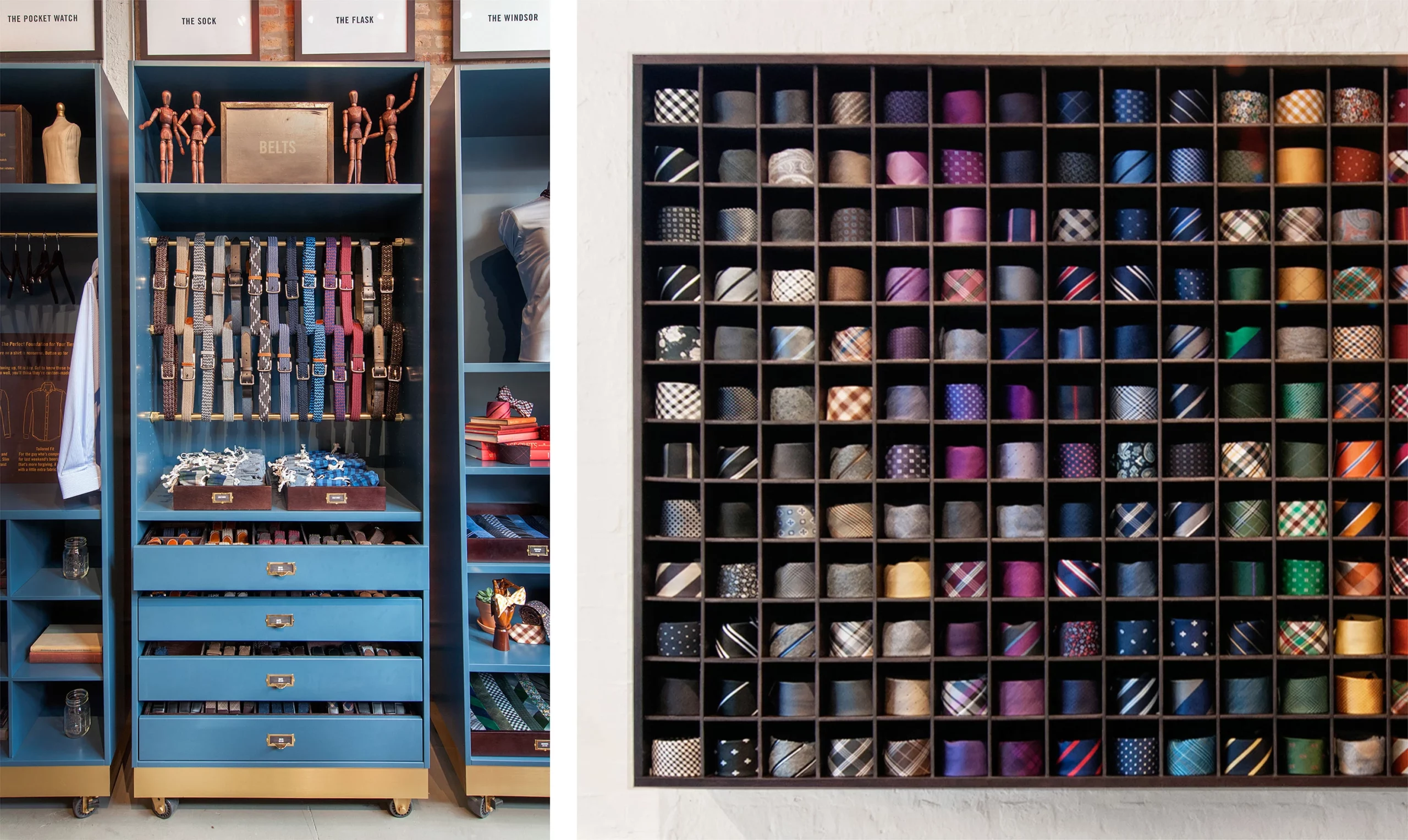 We took inspiration from the Tie Bar's signature blue brand color and added layers of texture with marble, velvet and brass to create a rich and masculine shopping experience. In contrast with these more formal materials, we employed props and artwork that were fun and quirky – like vintage bar accessories, wood hands, heads and manikins, and custom illustrations of men's accessories reminiscent of the images and text found in Mexican lottery. Product is merchandised in fun and easy to shop presentations that encourage customers to "play" and mix and match while also showcasing The Tie Bar's wide offering of colors and patterns.
Ready to design your space?
Speak with Gala Magriñá during a no risk, virtual session. You can talk about your goals and hear about her ideas for your design.