For this project, we condensed a PR Showroom for Uniqlo into a small footprint, while still ensuring that every collection had a designated space and told a clear story. As always, with any fashion project, whether it be a pop-up, retail store or showroom, the product is the star – so to make it shine we used white walls, simple rolling racks and strong mannequin focal points.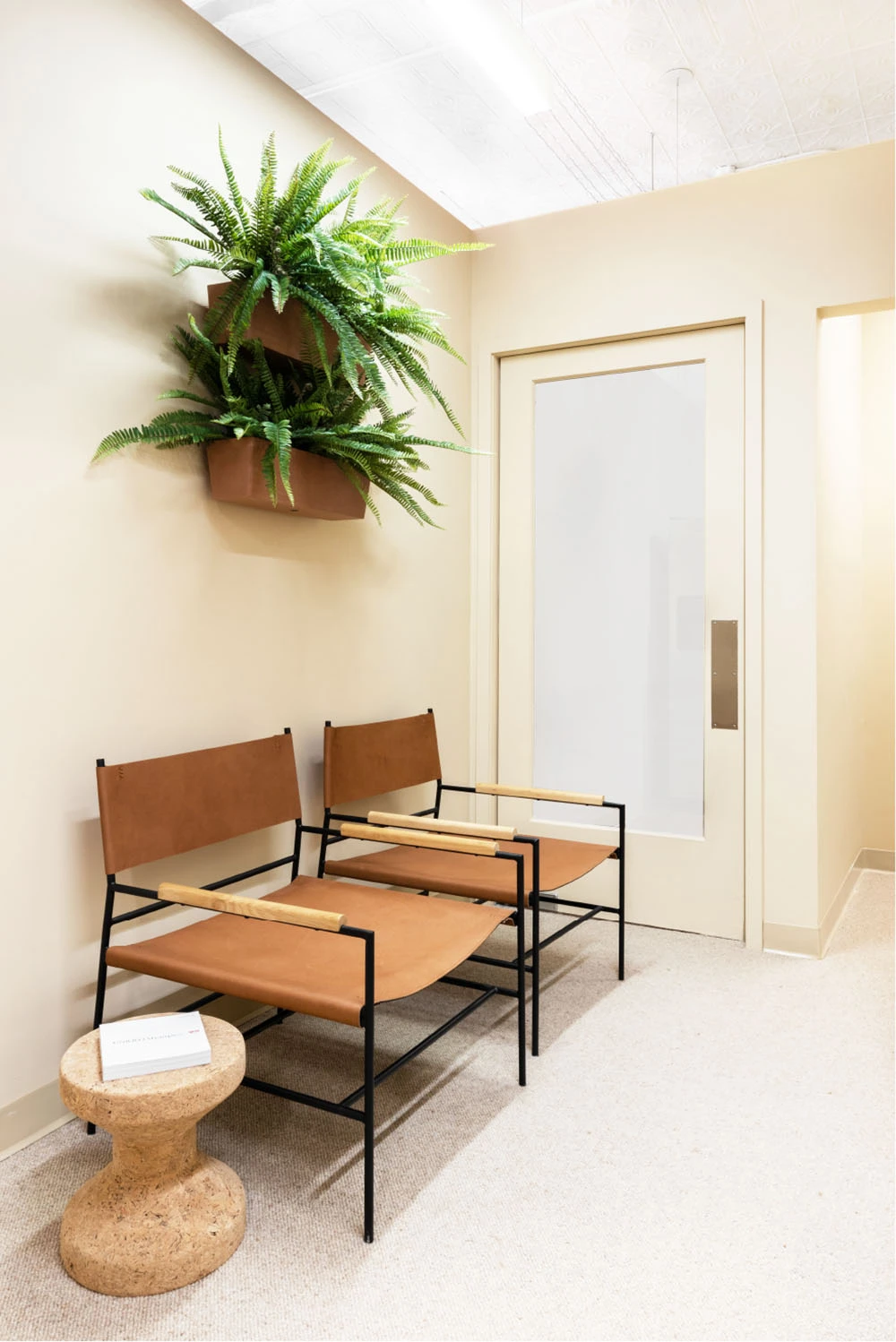 The brand's key words, such as 'organic', 'natural', and 'humble', led the way in terms of design.We landed on an earth-toned, color-blocked reception area with hints of nature, including plants in terracotta planters and a cork end table.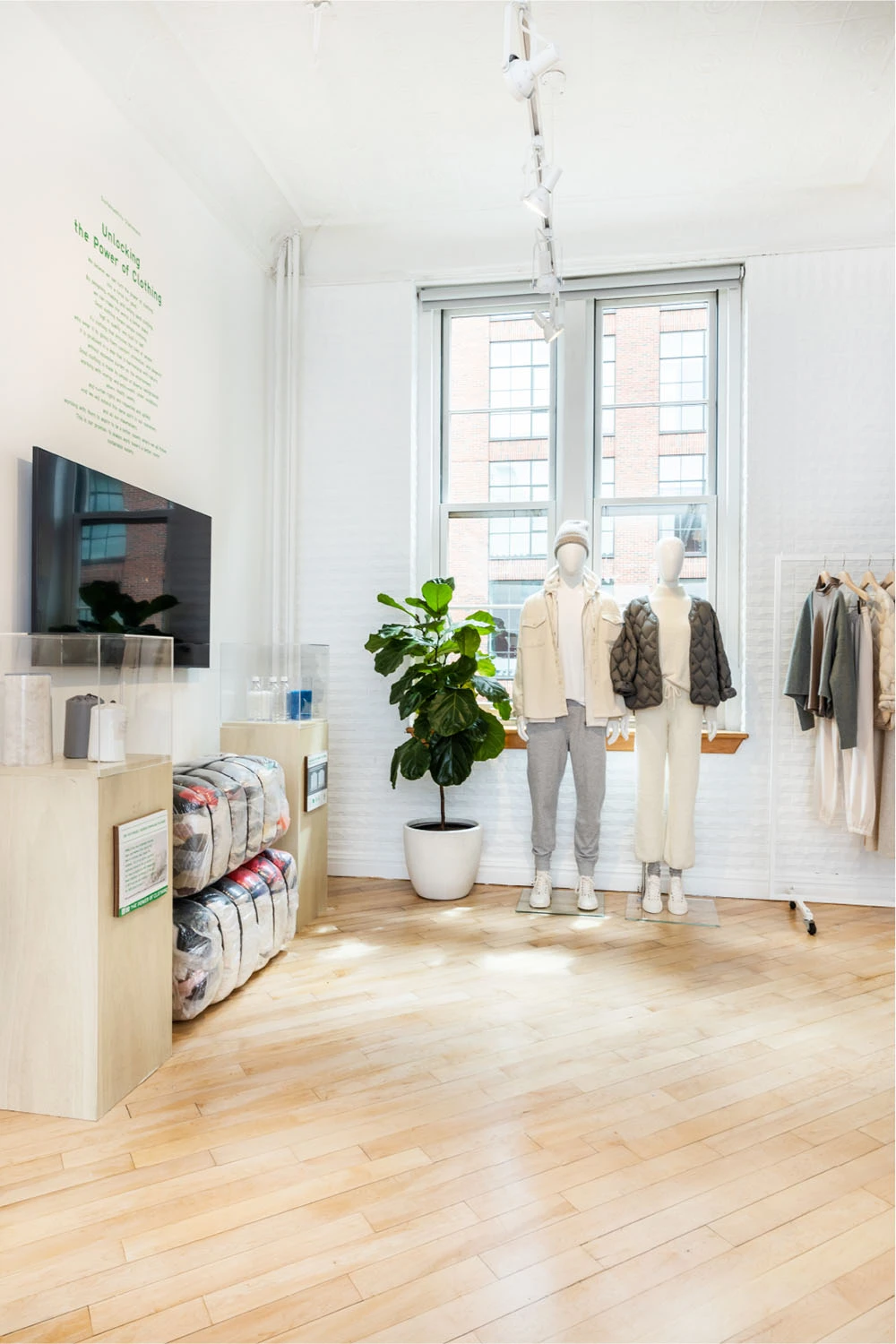 To hightlight smaller collections, we used props as well as a plasma to convey brand messaging, and created a custom, natural wood pegboard wall for t-shirts.
Ready to design your space?
Speak with Gala Magriñá during a no risk, virtual session. You can talk about your goals and hear about her ideas for your design.