NPR Group is a development, building and property management company with offices across the US. Our task was to transform a New York City loft style space into a cool, contemporary environment, complete with on-trend mid-century modern and art-deco touches, geared towards the company's youthful and energetic staff.
In order to ensure that the space was fresh, youthful and modern, while still retaining a hint of elegance, we contrasted rich colors like deep greens, blues and crimsons with light pastels, abstract artwork, and plants to create a juxtaposition of playfulness and sophistication.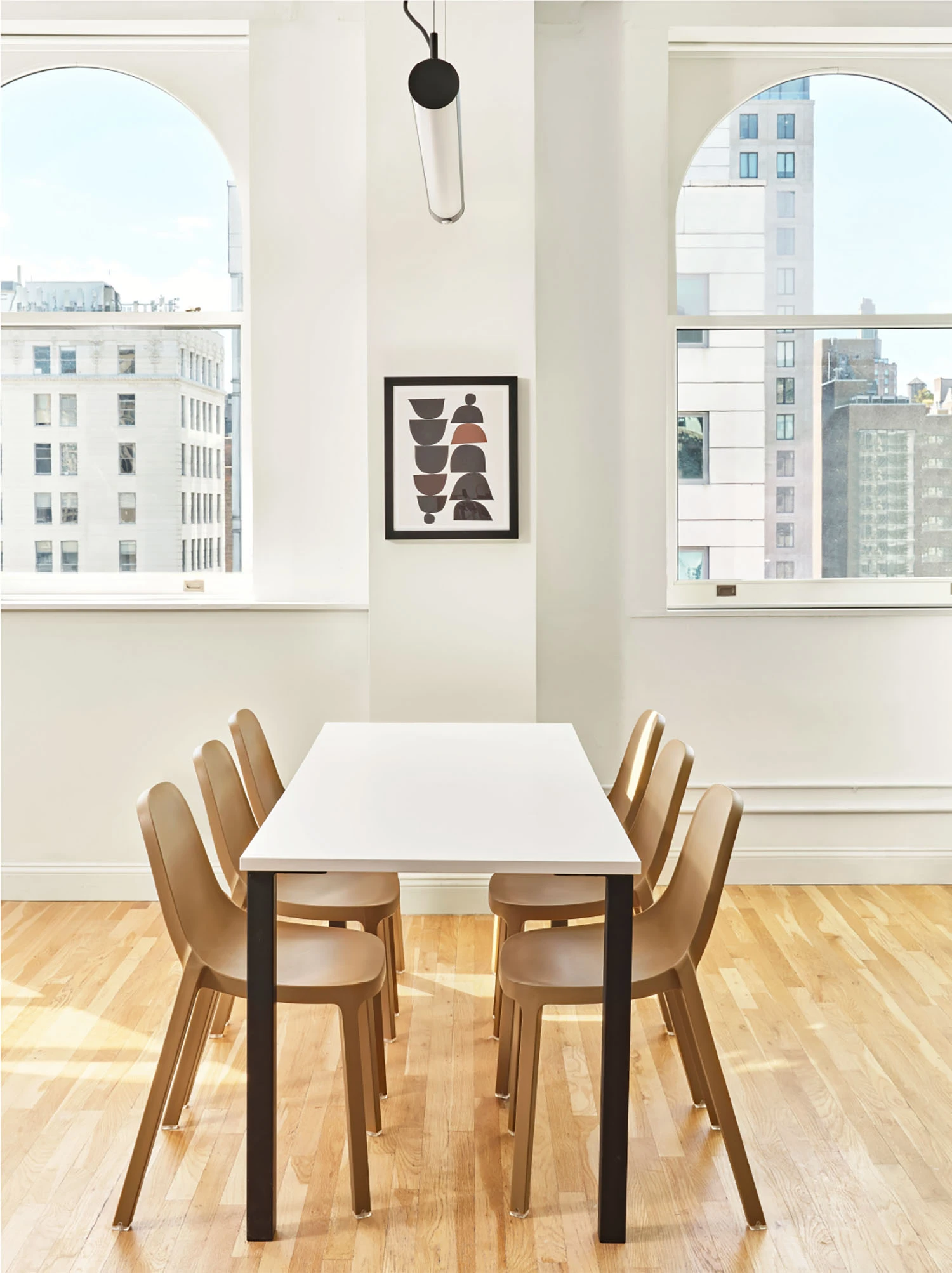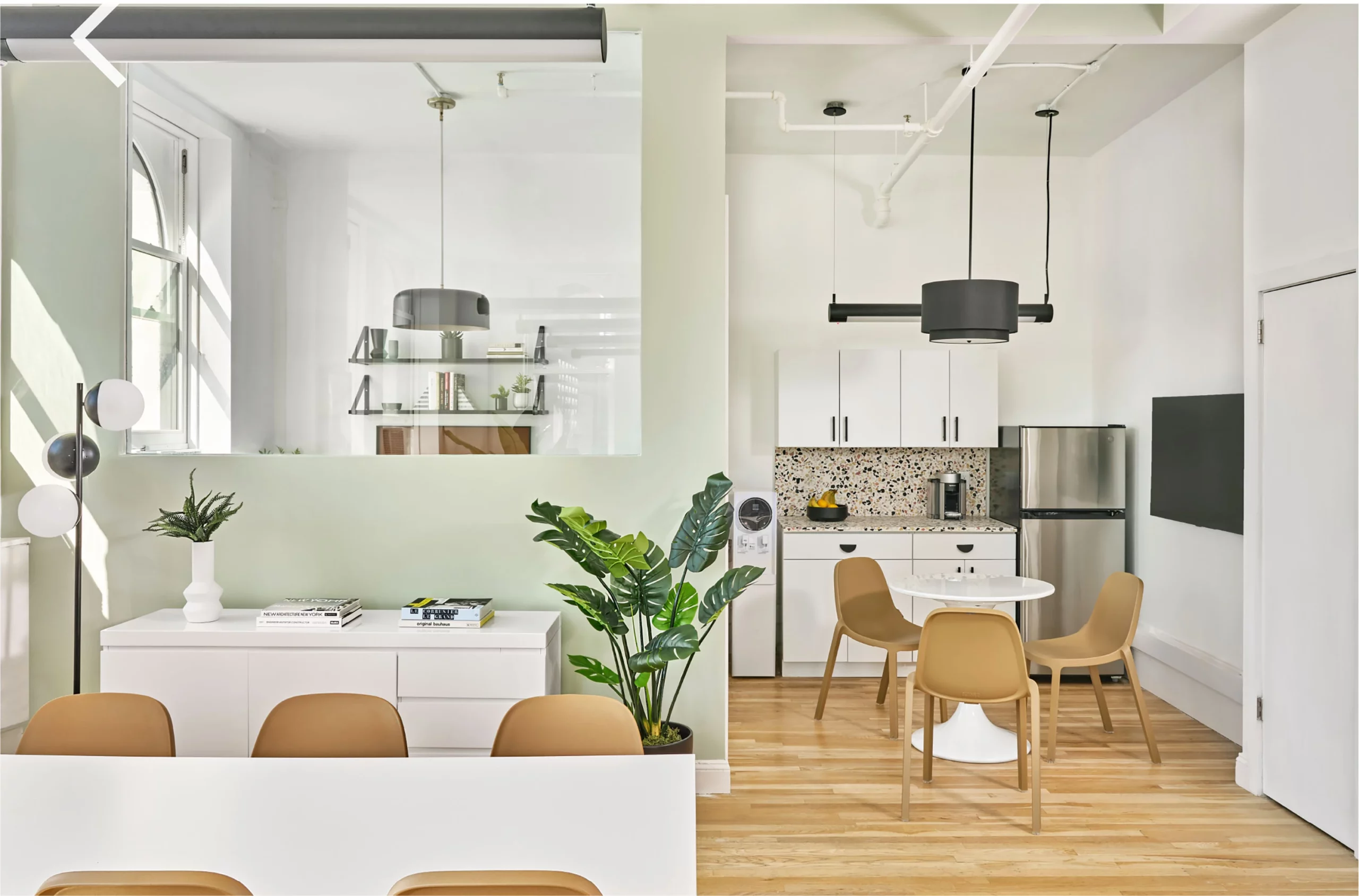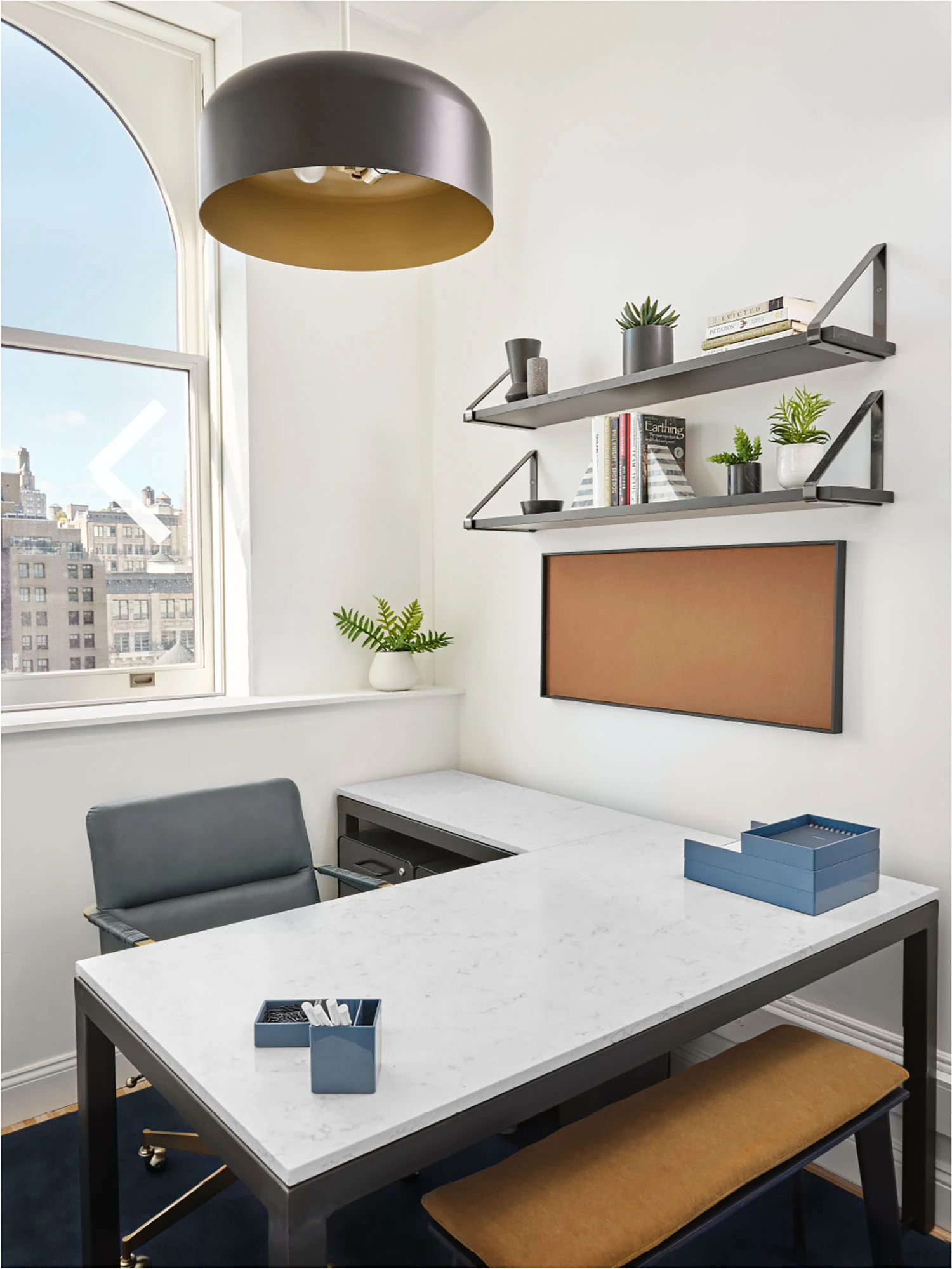 All within the 1,800 square foot space, we were able to incorporate an open office, enclosed private office, reception area, meeting room, and a multifunctional kitchen area. The office's layout allows for the open section to be viewed from the kitchen/meeting room/private office area. One particular tactic used to counteract the small space was the use of the café style round table in the kitchen area, conducive to both meetings and lunch breaks. The table is strategically positioned adjacent to an LED screen that can be used for presentations, as needed. A more traditional conference table, for larger team brainstorms or collaborative work, was added to the open office space. An additional multifunction space is the reception area, which doubles as a lounge for company employees. Stylistic cohesion was maintained throughout each area, as all spaces are exposed to one another.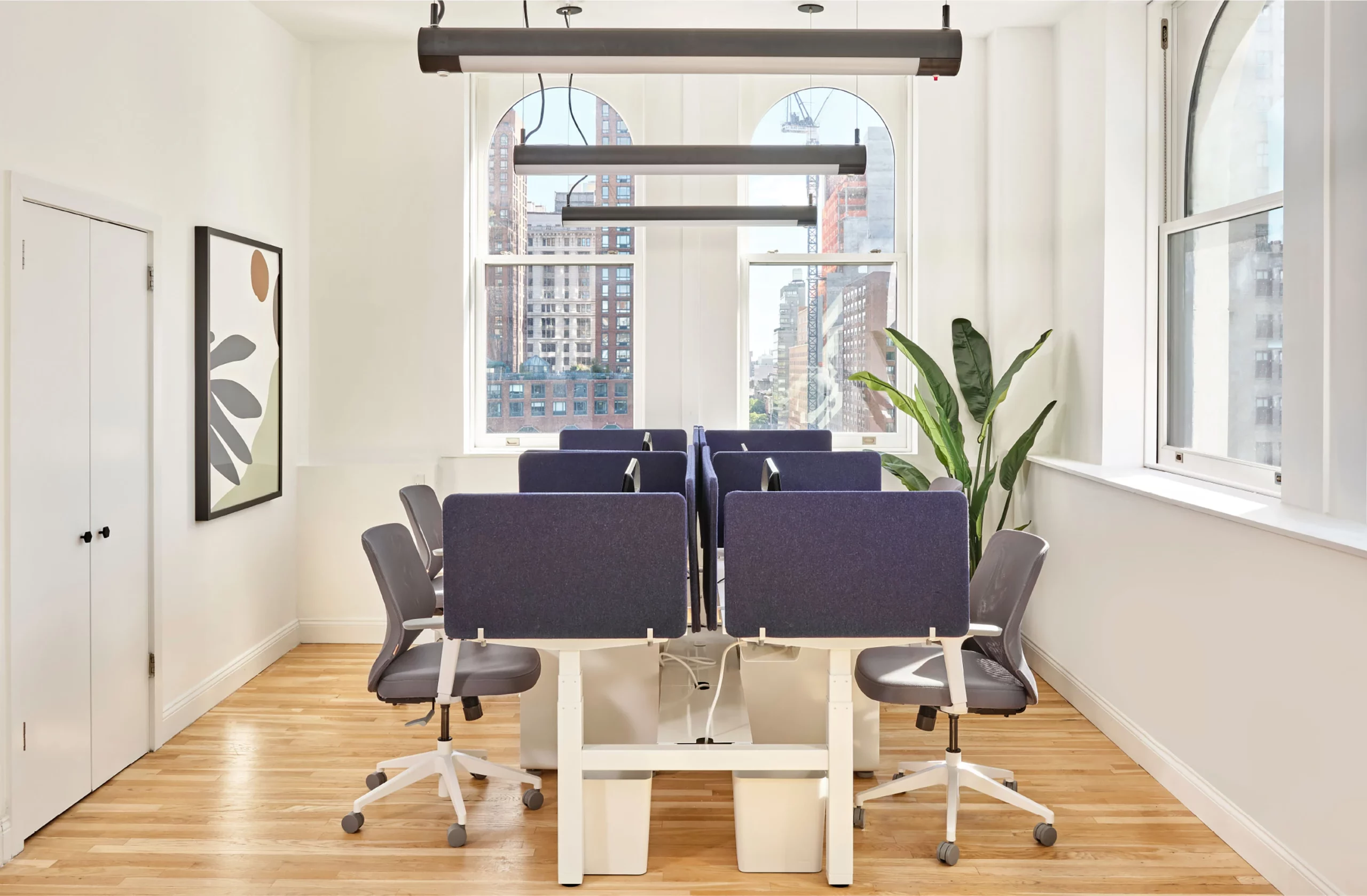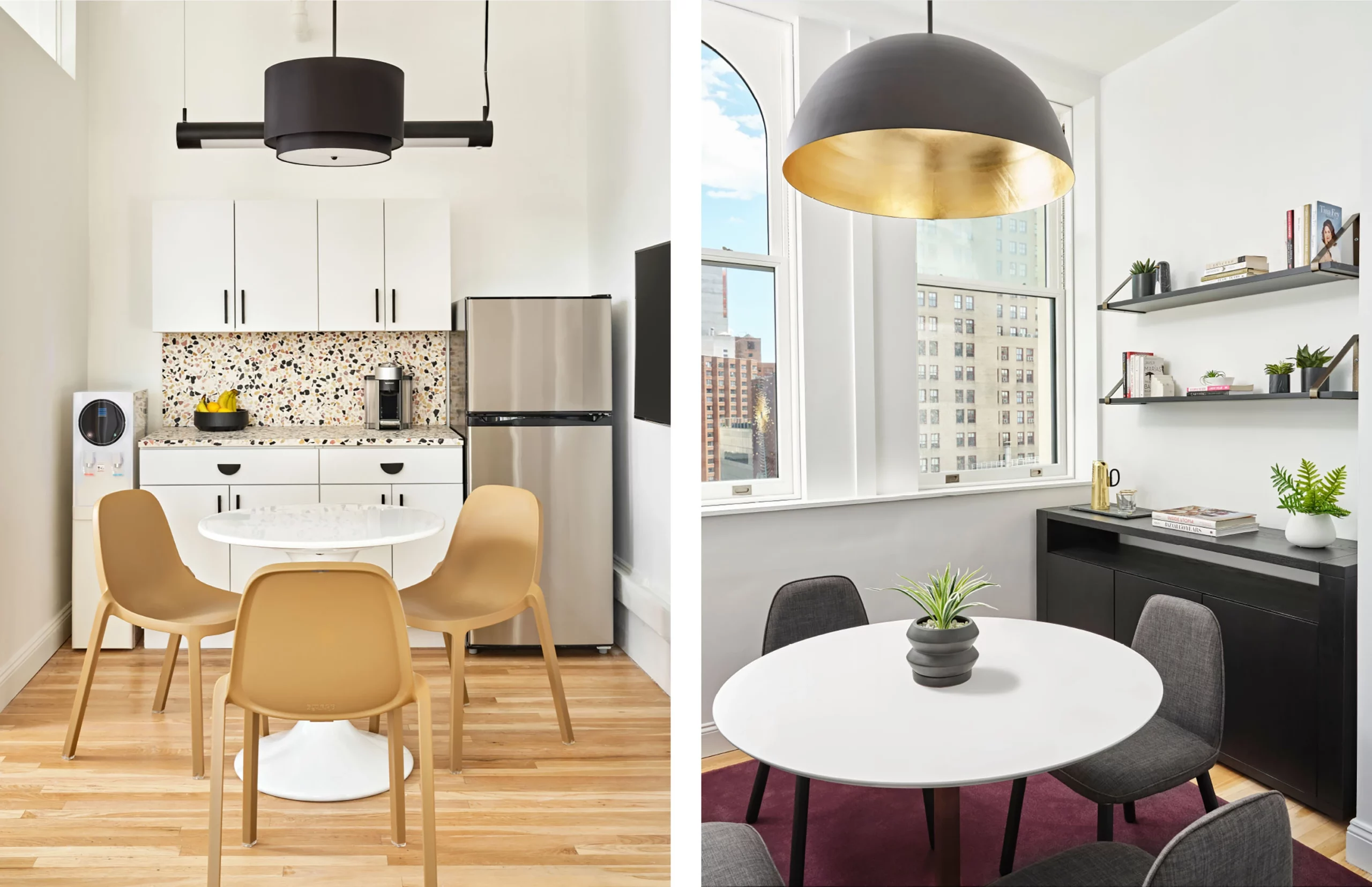 Ready to design your space?
Speak with Gala Magriñá during a no risk, virtual session. You can talk about your goals and hear about her ideas for your design.