When Gala Magriñá, founder and principal of Gala Magriñá Design, and her wife, Martha, were looking to merge their lives, the duo pulled inspiration from their harmonious relationship and passion for design for their new home in Westchester, New York. Designed with holistic-interior-design principles in mind, an essential for Magriñá, the residence is a sanctuary for both wellness and entertaining.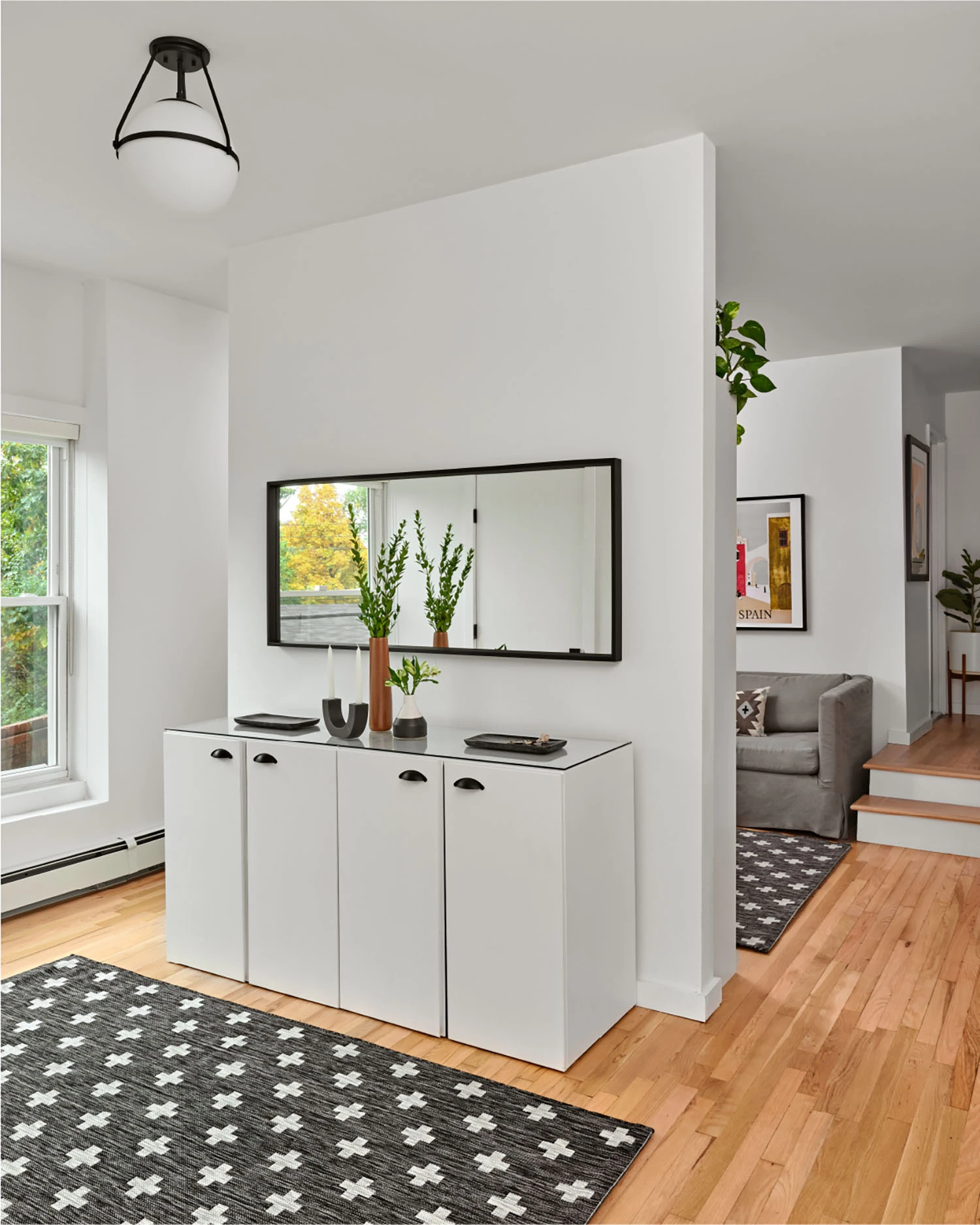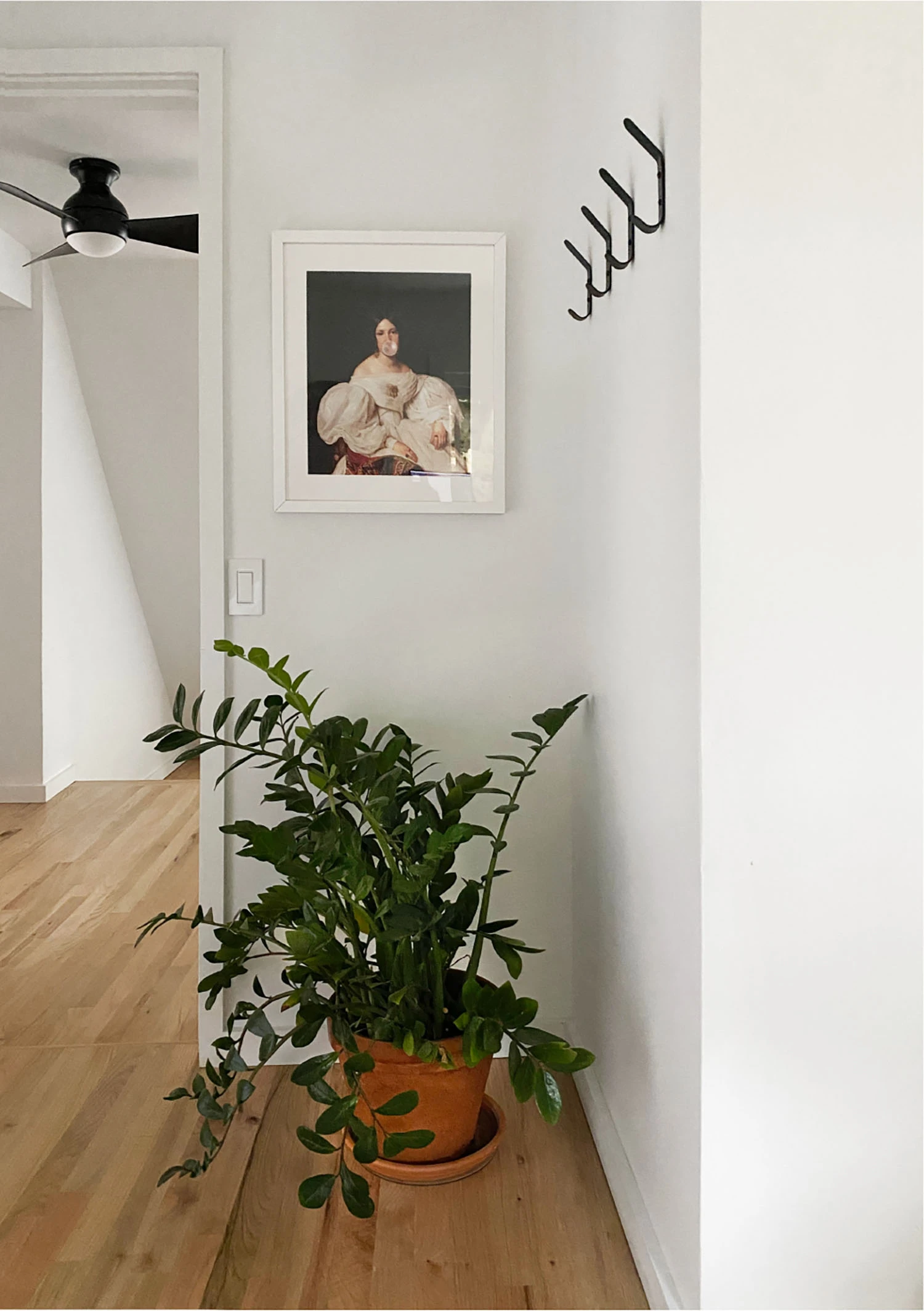 The Farmhouse, so named for it's architectural style and red-shingled siding, incorporates an open layout, clean lines, and vibrant colors. Inside, the home features striking high ceilings and an inverted layout, with the living room, kitchen and master bedroom on the second floor, taking advantage of stunning ridge top views.
Magriñá designed the first floor in a modern-farmhouse style, and the second floor in a tonal, minimalistic aesthetic that makes the windows and views of nature a focal point.The lower level of the house is primarily black and white, with pops of rich colors, making a bold statement. In contrast, the upper level is adorned with whites, light greys and pinks, with a focus on texture, so that warmth and natural light are brought to every surface.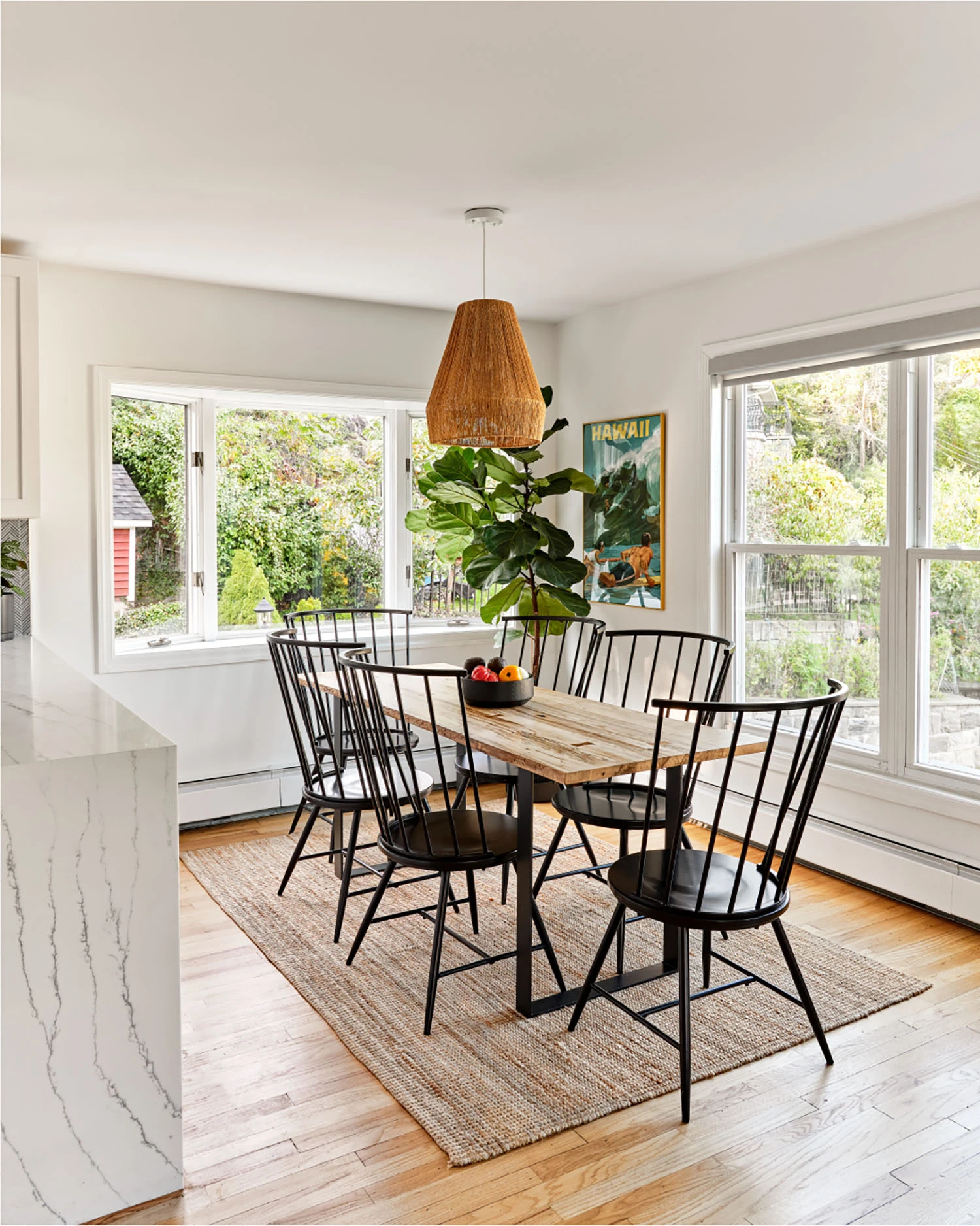 Calling upon her expertise and passion for holistic interior design, Magriñá selected every object in the home with intention – from artwork to décor to furniture – and focused on sourcing natural materials. Both Magriñá and her wife work in positions that require high energy, so they made sure that every aspect of the home brought them joy and comfort, promoting a "Yang" energy in the Feng-Shui philosophy.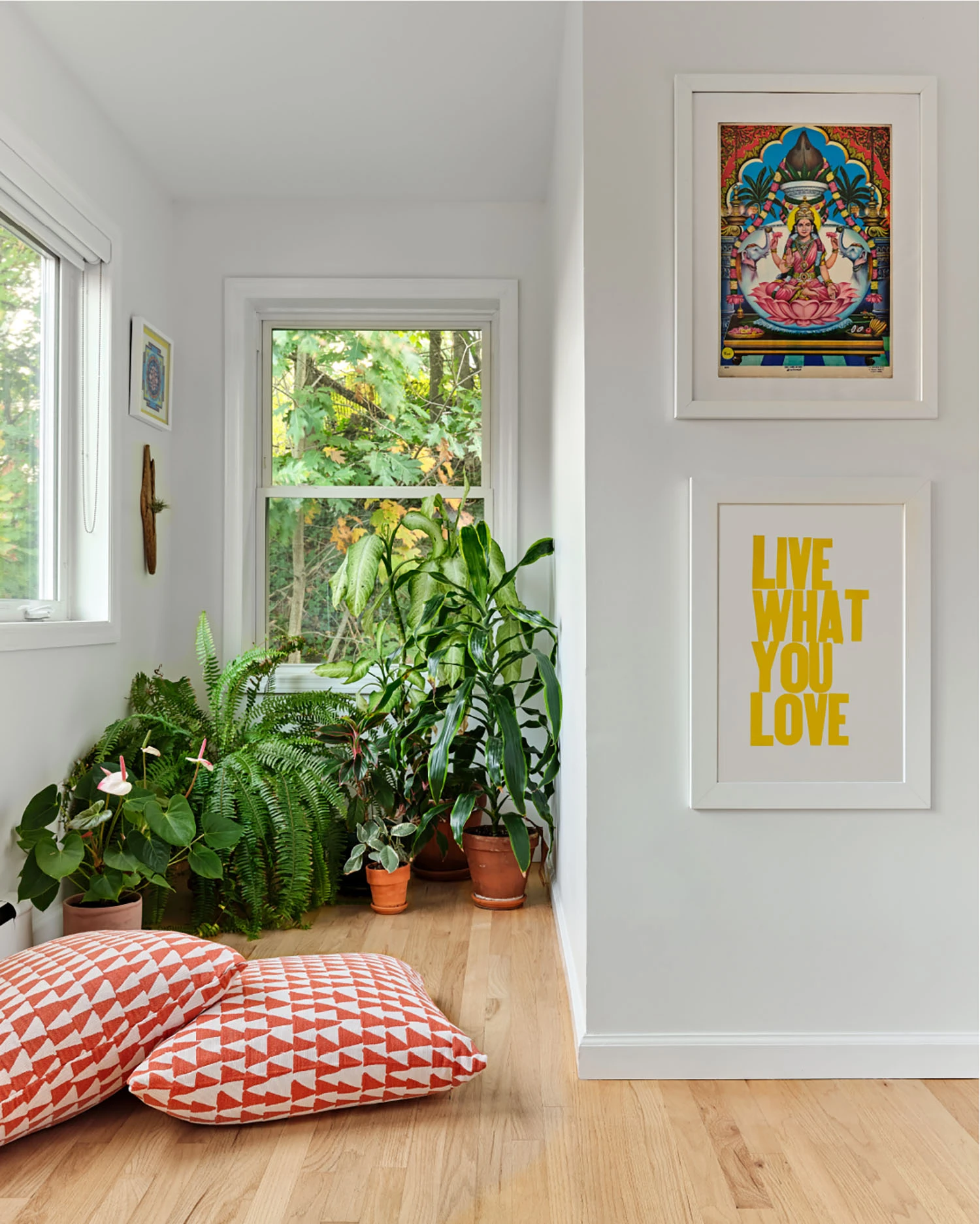 Further guided by Feng Shui, Magriñá transformed the single room at the entrance of the home into a separate foyer and living room, ensuring natural light was still prominent in each space and that the openness of the home was maintained while creating a proper foyer area.
Ready to design your space?
Speak with Gala Magriñá during a no risk, virtual session. You can talk about your goals and hear about her ideas for your design.