Hello!
The start of winter is always tough for me. I'm not a fan of the cold or the fact that it gets dark at like 4PM 🙃. So bringing in warmth through intentional interior design is key for surviving these winter months.
Today I'm sharing 3 design strategies we use to warm up a home or office for our clients.
If you have any tips about what you do to stay warm, happy and energized during these winter months, I'd love to hear them. Comment below 👇🏼 and let me know!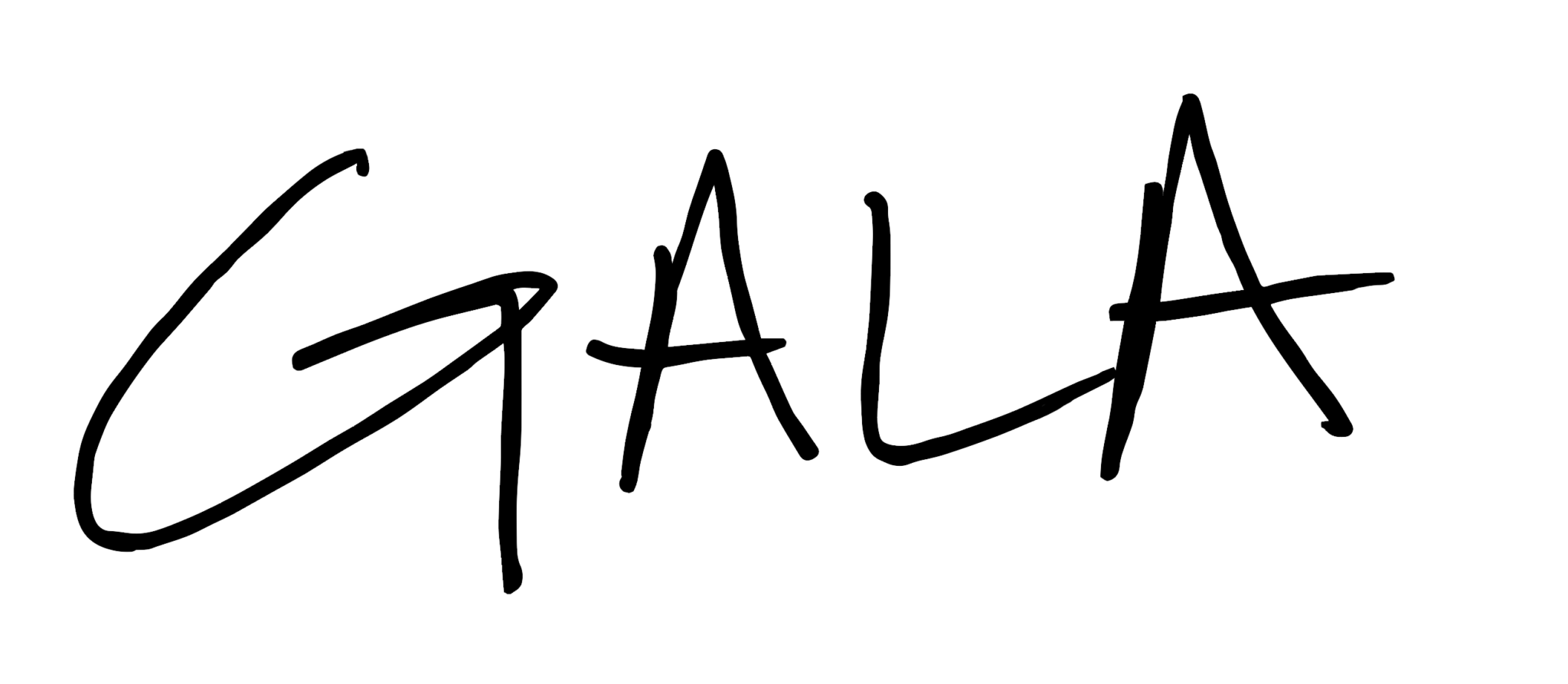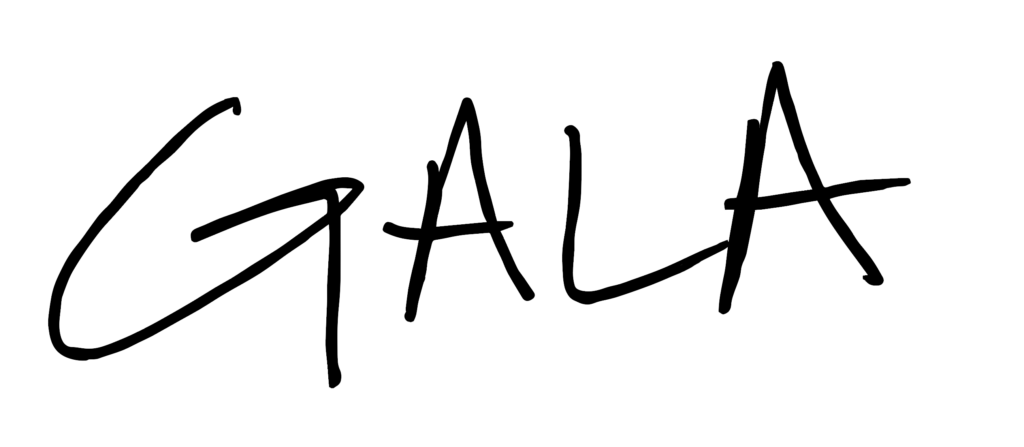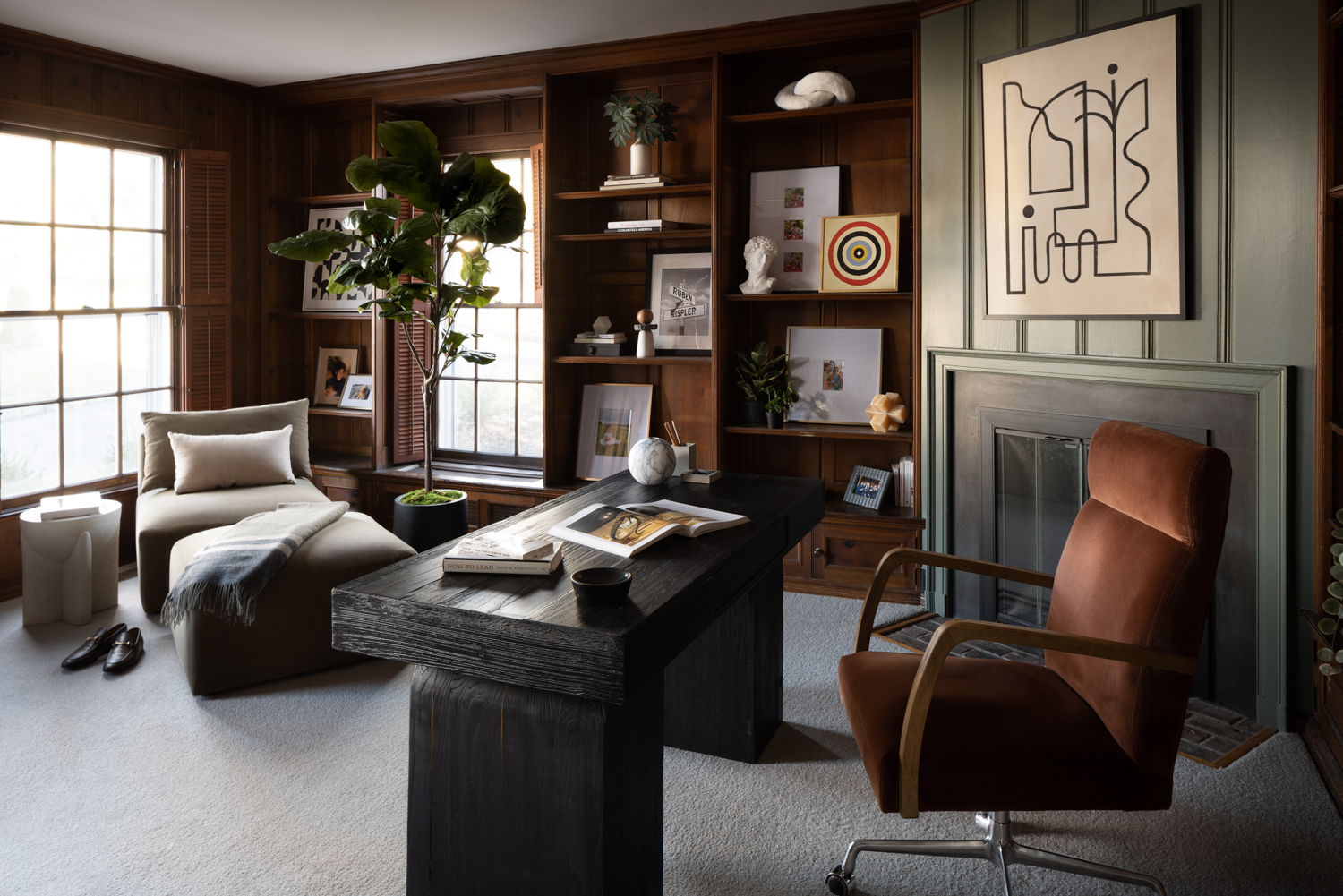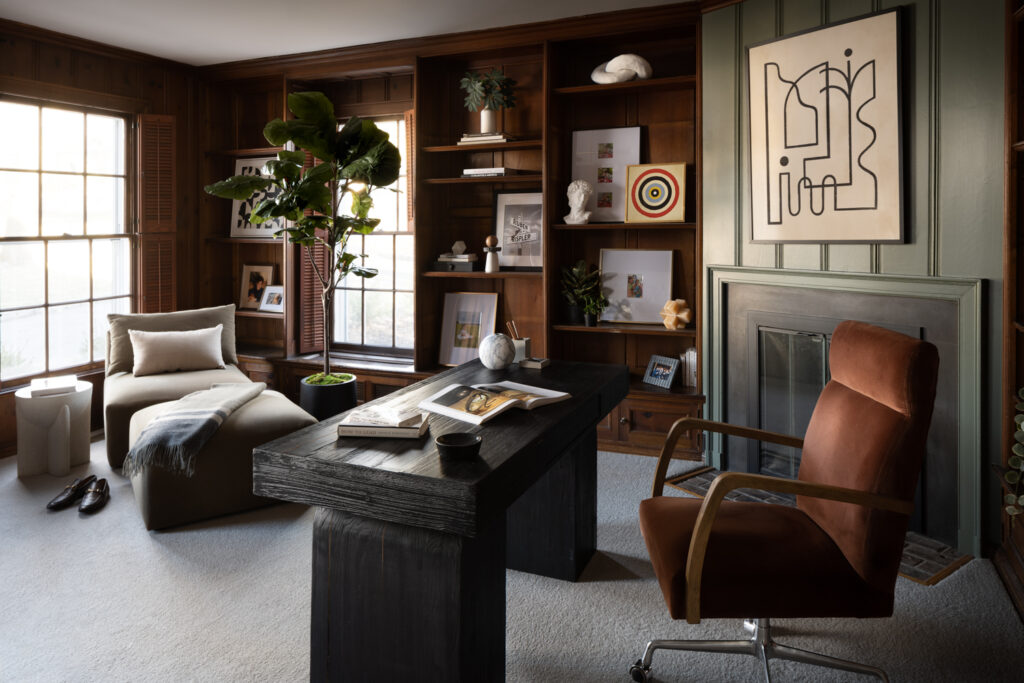 # 1 LIGHT
When trying to warm up your space, one of the most important elements to get right is lighting. There are a few ways to do this, and if you can do all three – you'll be feeling cozy without doing much else!
Make sure the temperature of your light bulbs is correct. For the home, you want to aim for 2,700 Kelvins in just about every room. In the kitchen or home office, where you'll be doing more 'work' than relaxing, a 3,000K bulb might be optimal. For an office space, which stereotypically can have very cold, sterile lighting, we recommending 4,000K depending on the type of work that is being done.
Add dimmers. This is where the magic happens. With dimmers, you're able to control the brightness of the light throughout the day and night. Towards the end of the day at home, lower the lights as the sun is setting. This mimics the sun which in turn affects your circadian rhythms and indicates to your body- it's time to wind down. This also helps with excessive overhead lighting in the office and allows for more flexibility for employees.
Use a variety of light sources. Overhead lighting can be harsh, even with the proper color temperature. By adding table lamps and floor lamps at home, or task lighting in the office, you'll add warmth, and depending on the time of day may opt to dim overhead lights or turn them off all together.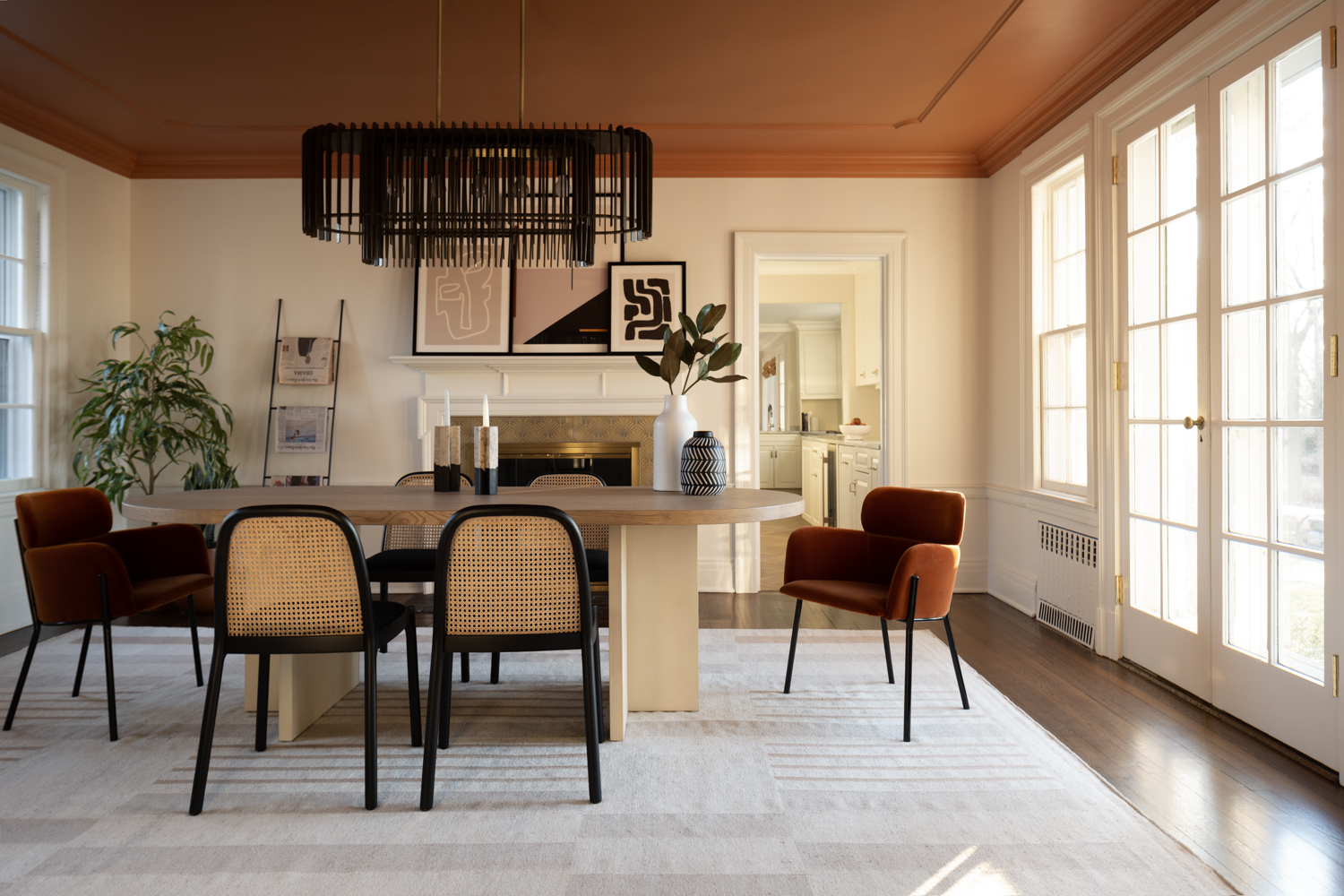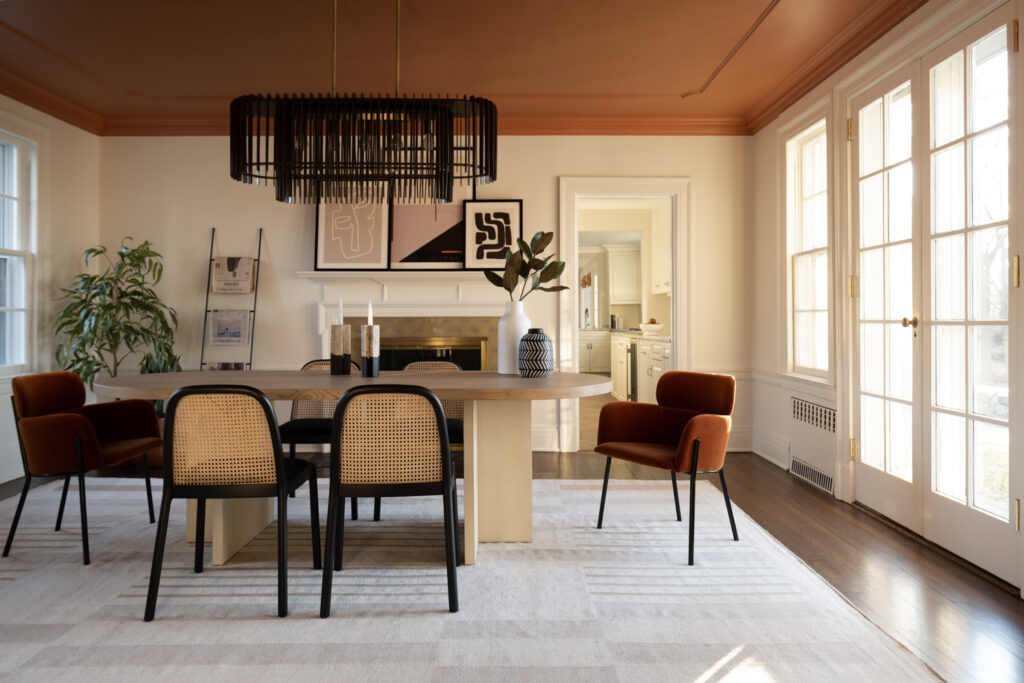 # 2 COLOR
One of the simplest ways to warm up your home or office is through color.
Use warm colors (think reds, browns, burnt oranges and yellows), in rich tones to instantly create a cozy environment. You can make a big impact with painting walls in these colors, but the similar results can be achieved with small-ticket items. Add bedding or pillows with warm hues, or consider painting a piece of existing furniture.
Wood tones in rich browns also add to the warmth of a space. In an office, consider wood desktops or tabletops instead of formica for a perceived boost of warmth.
# 3 TEXTURE
When the temperature drops outside, we instinctively want to curl up in a blanket or sweater to keep warm. Think of this when you want to warm up your space.
Add throws in cozy textures like cashmere or cable knit – the fluffier the better. A few extra throw pillows will also do the trick.
Cover bare floors with an area rug. Higher-pile styles (for home) will add to the coziness and warmth.
Use a variety of natural textures. As mentioned above, wood naturally adds warmth to a space, as do cork, terracotta, or even just plants.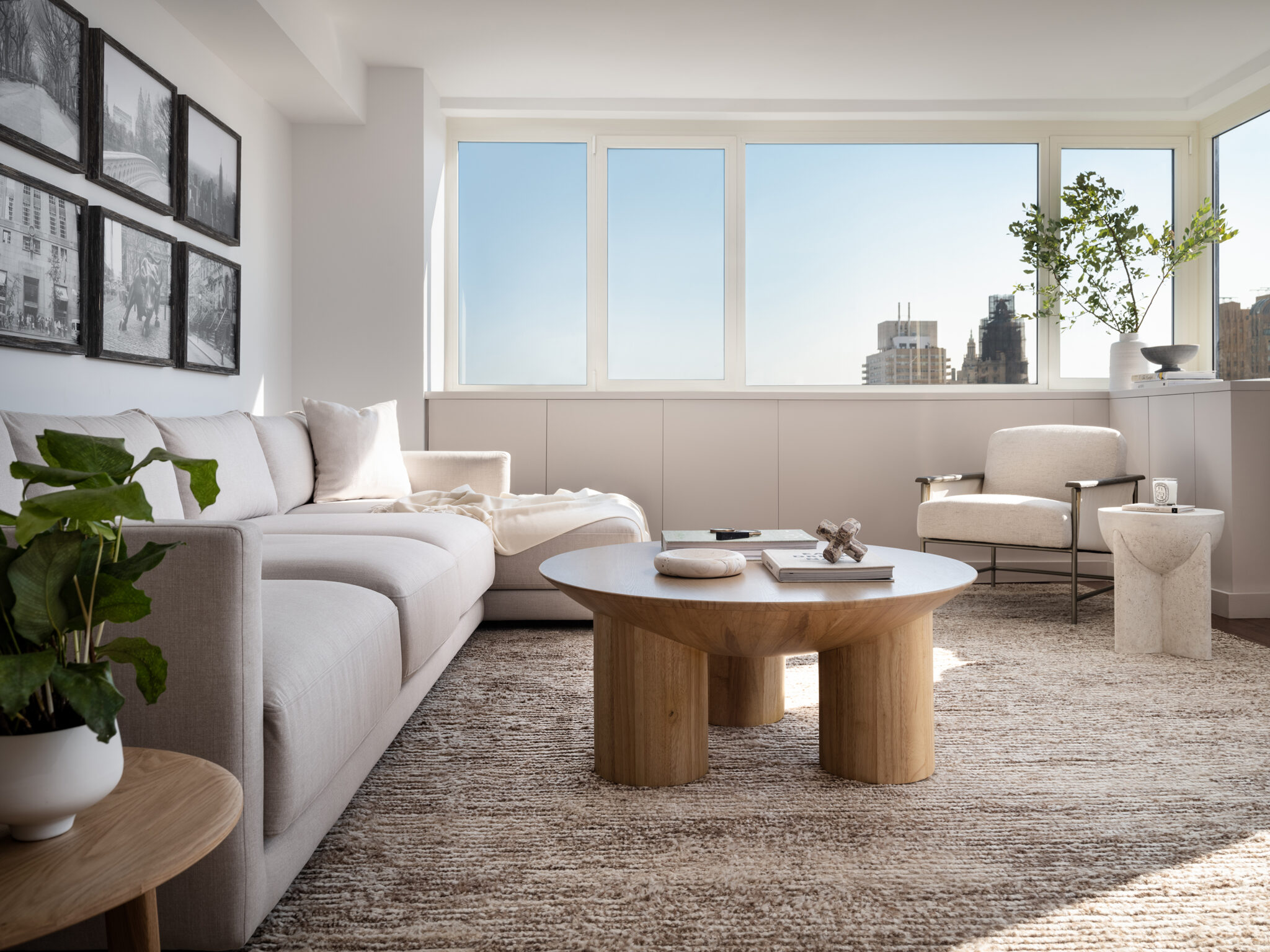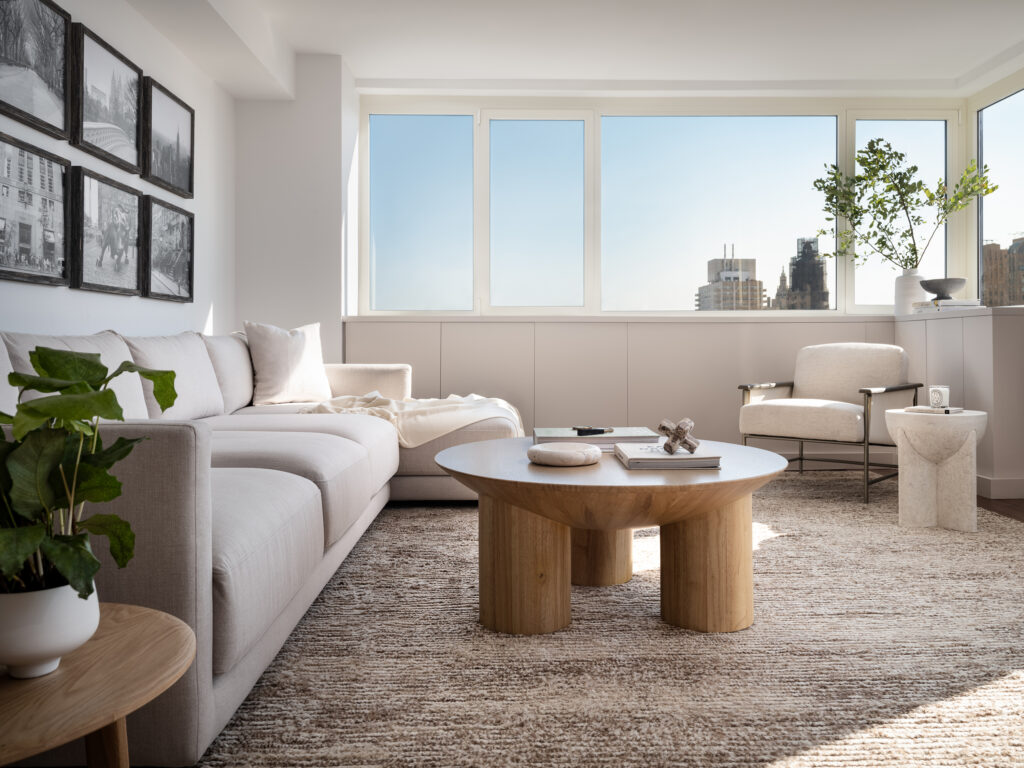 SEEN + HEARD
We were thrilled to be featured in Furniture World's September/October issue. Click here to read the full article.